Hollywood Ancestry
Chris Evans Descended From Long Line of American Soldiers, Immigrants
Updated: Jun 13, 2021
Take a look at the fascinating family tree of actor Chris Evans and discover how his ancestry embodies the spirit of Captain America. | By Mike Batie
Image by Gage Skidmore via Wikimedia Commons
You probably know actor Chris Evans best as Captain America in the Marvel movies based on the comic book character. In real life, Chris Evans is actually descended from a long line of patriots who fought as soldiers in the United States military from the very founding of the country—from the Revolutionary War to the War of 1812, the Civil War, and down to World War II.
Chris Evans as Captain America.
"Whatever happens, stay who you are...not just a soldier, but a good man."
—Dr. Abraham Erskine to Steve Rogers/Captain America in Captain America: The First Avenger
Washington Crossing the Delaware, by Emanuel Leutze. Oil on canvas, 1851. / Via Metropolitan Museum of Art
REVOLUTIONARY WAR ANCESTORS
Evans' 7th great grandfather, William Berry West, served during the War of American Revolution as a Corporal with the Continental Troops of Virginia. Following the war, after America had won its independence, William West continued to serve as a private in the militia, in Benn's Battalion (Campbell's Regiment), muster date of 16 November 1794. William was given a land grant of 100 acres for services rendered in the Revolutionary War.
Chris Evans' line of descent from his Revolutionary War soldier 7th great grandfather. | Chart by Mike Batie
Shortly after the Revolutionary War, Evans' 6th great grandfather, Morgan Cryer, served in the Georgia Militia as a private under Lieutenant McGillis' detachment of militia infantry stationed at the Burnt Fort, under the command of Lieutenant Randolph McGillis from 1 June 1794 to 31 December 1794, a total of seven months, in which he was paid 3 dollars a month.
Battle of New Orleans by Dennis Malone Carter. Oil on canvas, 1856. / Via National Portrait Gallery. npg.si.edu
WAR OF 1812 ANCESTORS
Another 6th great grandfather, named Littleberry West, served in the War of 1812 starting out as private in the 3rd and 5th Regiments of the Virginia Militia, and later as a captain in the 23rd regiment of the Virginia Militia.
Evans' 5th great grandfather, Honor Cryer, served in the War of 1812 under Captain Thomas Bickham's Company in the Louisiana Militia.
Chris Evans as Captain America.
CIVIL WAR ANCESTORS
Chris Evans as Captain America fought his own Civil War in the Marvel Cinematic Universe, and during America's Civil War in the 1800s, Evans' 3rd great grandfather, Rupert Marold (or Robert, as it was anglicized), enlisted at the age of 25 to serve as a private in the Union Army, 143rd Regiment, New York Infantry, Company K. Robert Marold served in the Civil War from 21 August 1862 to 20 July 1865. During this time, Robert's regiment fought in 28 battles in Virginia, Alabama, Tennessee, Georgia, Florida, and North Carolina.
Officers of the 143rd Infrantry, New York, under which Chris Evans' ancestor Robert Marold fought. | Unknown Photographer / Via dmna.ny.gov
Chris Evans' line of descent from his Civil War soldier 3rd great grandfather. | Chart by Mike Batie
Another ancestor, named John Garvey, the 3rd great grandfather of Chris Evans, fought for the Union Army in the Civil War and died in battle. His widow, Alice, applied for his pension on 18 July 1895.
The Civil War truly divided the nation. One of Evans' ancestors, Daniel Cryer, a 4th great grandfather, fought on the opposite side for the Confederate Army. Daniel enlisted in 1862 at the age of 32, and fought in Waul's Legion. Daniel also died in battle.
Chris Evans wins the day as Captain America.
"Wars may be fought with weapons, but they are won by men."
—General George S. Patton, quoted by Col. Chester Phillips in Captain America: The First Avenger
WORLD WAR II ANCESTORS
Chris Evans' great grandfather, George Robert Evans, served in WWII. He was an officer who graduated from the U.S. Military Academy with the class of 1929. Census records show he was a Captain in the US Army, 21st Infantry, during World War II, stationed in Hawaii at Wheeler Army Airfield (one of the bases attacked by Japan) and living with his family nearby in Wahiawa. During his military career he achieved the rank of Colonel in the army.
George Robert Evans, actor Chris Evans' great grandfather's military academy photo. | Military Academy
"Where are you from, kid?"
—Chris Evans as Steve Rogers/Captain America to Peter Parker/Spider-man in Captain America: Civil War
Photographer Unknown / Via We The Italians
IMMIGRANT ANCESTORS
E Pluribus Unum. You'll find this declaration on American money. It means Out of Many, One. It's the spirit of America. Out of many different waves of immigration from various countries and those who already inhabited this country, we come together as one to form this nation. The spirit of E Pluribus Unum can be found throughout the ancestry of actor Chris Evans, whose ancestors came from England, Wales, Scotland, Ireland, Germany, and Italy. How fitting that someone who is descended from immigrants of various countries represents the nation as Captain America.
English Immigrant Ancestors
Chris Evans is descended from prominent families from England who settled in America. His 11th great grandfather was the governor of Virginia Colony during the British Colonial American period. Chris is also a descendant of English royals and prominent Tudor period noble families (more on these lines in a future article).
German Immigrant Ancestors
On his paternal grandmother's side, his Behling ancestors came from Langwedel, Germany. Chris Evans' 2nd great grandfather, Johann Dietrich Behling, came to the United States sailing aboard the ship Aller from Bremen, Germany on 1 June 1887, and he resided in Hoboken, New Jersey. Johann was naturalized a citizen on 3 April 1894, and in applying for a passport, took the Oath of Allegiance to the United States on 14 May 1894, and was later registered for the World War I draft, when his new country was at war with his former homeland.
Chris Evans' 2nd great grandfather Johann Dietrich Behling's application for a passport and Oath of Allegiance. | National Archives
Earlier we discussed Evans' Civil War ancestor Robert Marold. He was a German immigrant, having arrived in the United States with his brothers as early as 1854 from Baden-Württemberg, Germany, and settling in Narrowsburg, New York. Just eight years later he would be fighting for his new country in the Union Army during the Civil War.
Many German immigrants like Chris Evans' ancestors came to America to escape heavy German taxes and inheritance laws that only allowed the eldest sons to inherit their fathers' land. Many Germans who came to America were successful in agriculture and business, and their contributions helped shape America into what it is today.
Creator Unknown / Via CUNY
Irish Immigrant Ancestors
A number of ancestors on Chris Evans' mother's side of the family were immigrants from Ireland. Evans' 3rd great grandparents, John Garvey and Alice Jennings, were Irish immigrants to the United States. John ended up serving in the Civil War for the Union Army in the Michigan Infantry, and died in the service of his country. Another line on Evans' mother's side, the Coggins and Finnerty families, immigrated from County Sligo, Ireland and settled in Massachusetts.
During the 1800s and 1900s, waves of Irish immigrants—like Evans' ancestors— poured into the United States due to famine and economic circumstances. The Irish were viewed and treated as subhuman by many Americans of the day, often depicted in political cartoons as apes or unattractive barbarians. Irish immigrants were often only able to get the most undesirable jobs that other Americans were unwilling to do, such as the dangerous work on the canals and railroads, where many Irish immigrants lost their lives. While the Irish worked these hard, dangerous, and undesirable jobs, many Americans accused the Irish of being both lazy and job thieves, much like some are characterizing immigrants today.
An Irish man depicted as a subhuman wild beast published in 1881. Anti-immigrant caricatures like this were common in the 1800s and early 1900s. | Judy, or London Serio-Comic Journal / Via CUNY
Because America was predominantly Protestant, the large influx of Irish Catholics made many Americans uneasy. A new party was formed, called the American Party, whose main aim was to restrict immigration, especially from Catholic countries. Chris Evans' Irish ancestors would have been treated as "less than" and "other" by their fellow Americans because of their country of origin and their religion. We can see similar parallels today.
"This isn't freedom. This is fear."
—Chris Evans as Steve Rogers/Captain America in Captain America.
Italian Immigrant Ancestry
Among Chris' great grandparents, two were Italian immigrants, Michele Capuano and Sabina Solimene, from the provence of Avellino, just northwest of Pompeii. Michele arrived in the USA in 1903 and was naturalized a citizen on 6 June 1917. He was employed as a truck driver and a shoemaker. According to census records, neither Michele nor his wife Sabina had attended school, but were both able to read and write, and spoke Italian. Sabina's father (Chris Evans' 2nd great grandfather), Sabato Solimene, also immigrated to the United States and was a laborer at odd jobs. He was listed as an alien resident in 1910. His wife, Luigia Rullo, spoke Italian and was unable to read or write.
Like the Irish, Italians faced discrimination in employment. | Unknown Creator
Like the Irish, Italians also faced discrimination due to their ethnicity and Catholic religion. They were often accused of stealing jobs, importing crime, and were all characterized as being Italian mafia. Italians were attacked in print just like the Irish. They were also attacked physically: in the 1890s, twenty Italians were lynched in America, and Catholic churches were vandalized and burned down.
"I don't like bullies; I don't care where they're from."
—Chris Evans as Steve Rogers in Captain America: The First Avenger


In US current affairs, we hear all sorts of rhetoric against immigrants, labeling them the worst of their countries, uneducated, lazy, job thieves, illiterate, criminals, and worse. We can look at Chris Evans' ancestors and see immigrants who didn't speak English, worked odd jobs as laborers, uneducated, and illiterate; some were generally poor and belonged to a religion different from most Americans. But look what came from that—because of those immigrants, America today has a well-respected and talented actor who represents the best of American ideals and values personified in his portrayal of Captain America.
This illustration, "Where the Blame Lies," appears to blame America's problems on poor immigrants. | Grant E. Hamilton Library of Congress
We can look at the Evans family now and see their hard work, service, charity, and devotion to their country. As we have discussed, many of Chris' family have served in the military and fought in many of America's major wars. Chris himself, we all know, is an accomplished actor, director, and recipient of many awards. Evans' own uncle, Mike Capuano (also a descendant of the same Irish and Italian immigrants as Chris), was a U.S. Representative for Massachusetts's 7th congressional district from 1999 to 2019. Chris' brother, Scott, is also an actor and attended college at New York University, as did their sister.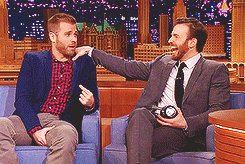 Chris Evans with his brother, Scott.
The wide range of immigrants who came from various parts of the globe have contributed to American society and given us some amazing talent in the generations that have descended from them, like our superhero on the big screen, Chris Evans. Today we are hearing an increase of fear-mongering accusations against immigrants. All of these same accusations have been leveled against immigrants like Chris Evans' ancestors (and likely your own ancestors) in the past. But those immigrants didn't destroy the country. They built it.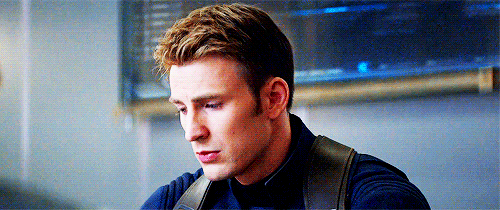 Having looked into the family tree of Chris Evans as an example representative of many Americans, I hope that you will remember that as Americans, many of us come from a wide mix of immigrants who have labored, toiled, served, and fought for this great nation set up to be a shining light to the world. Like your ancestors of olden days, work hard to improve this nation, stand up for what is right, and stand up to bullies, wherever they come from. That's the American way that Captain America, Chris Evans, and our native and immigrant ancestors have shown us.
About the author
As a family historian, Mike Batie enjoys researching his own family tree and the family trees of others. "It gives me a sense of someone's background and what makes them who they are today. To see their roots, and where they come from, is inspiring. I'm often in awe of the connections of their ancestors' experiences to the present."
Mike hopes to inspire others to research their own family trees and find out where they come from by sharing interesting insights from the family trees of notable figures. The author and Chris Evans are 20th cousins through a noble line.
TOPICS
#chrisevans #chris #evans #hollywood #actor #ethnicity #family #tree #familytree #hollywoodancestry #ancestors #ancestry #mikebatie #captain #america #captainamerica #steverogers #marvel #avengers #endgame #civilwar #wintersoldier #history #genealogy